Mingshi's philosophy is the best way to do something is to do it by yourself. Guided by this concept, Mingshi has established a range of in-house secondary processing as below:
ü CNC Engraving
ü Lathe
ü Drilling and Threading
ü Milling and Grinding
ü Gluing
ü Bending
ü Polishing
ü Sandblasting
Polished acrylic components are a very popular option for engineers when considering the design of optical devices. Acrylic is known for its excellent light transmittance, clarity and lack of color. Acrylic polishing can give the best clarity and light transmittance of all the clear plastics. In both the extruded and injection form, depending on configuration of the component, any of the three polishing techniques may be used: buffing, flame polishing and Diamond polishing (direct machine polishing).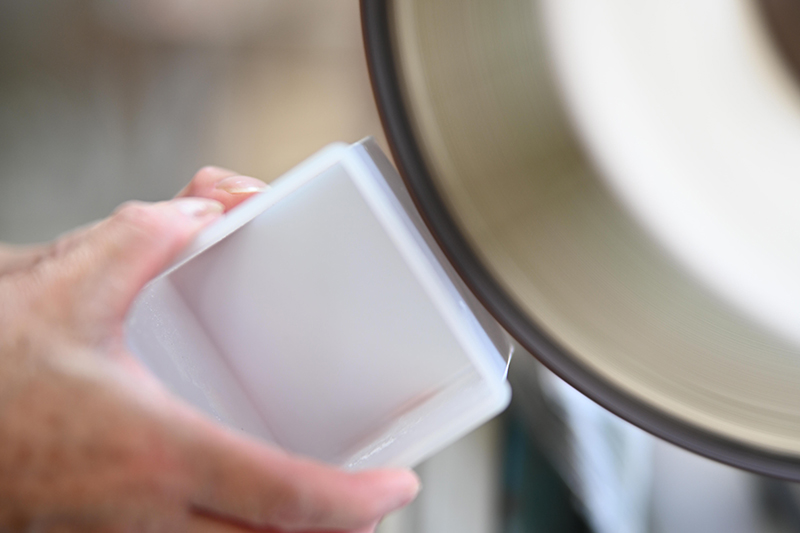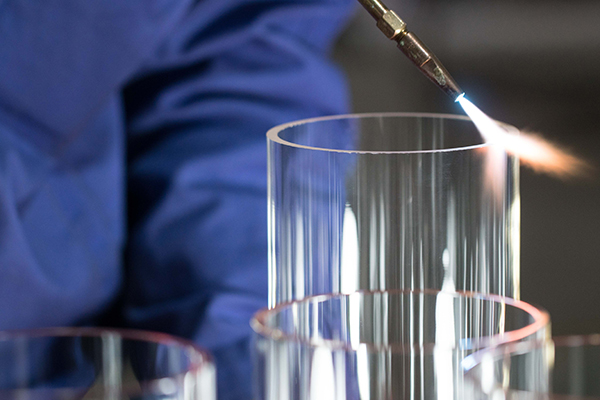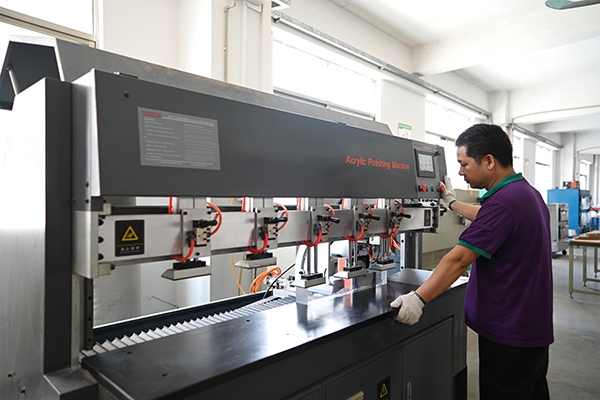 Diamond Polishing (Direct Machine Polishing)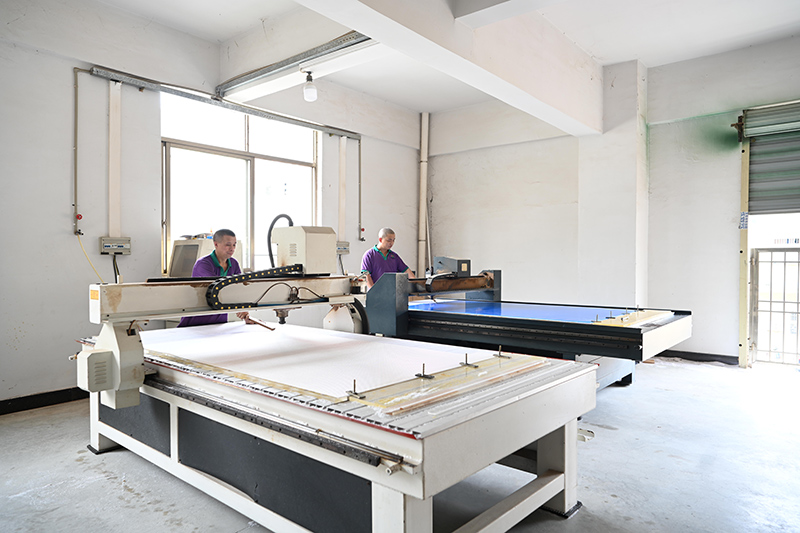 Regardless the material, thickness, size or quantity, we can cut and take care of all the processing.
Using solvents to joining acrylic parts. We can meet customer's size and shape requirement.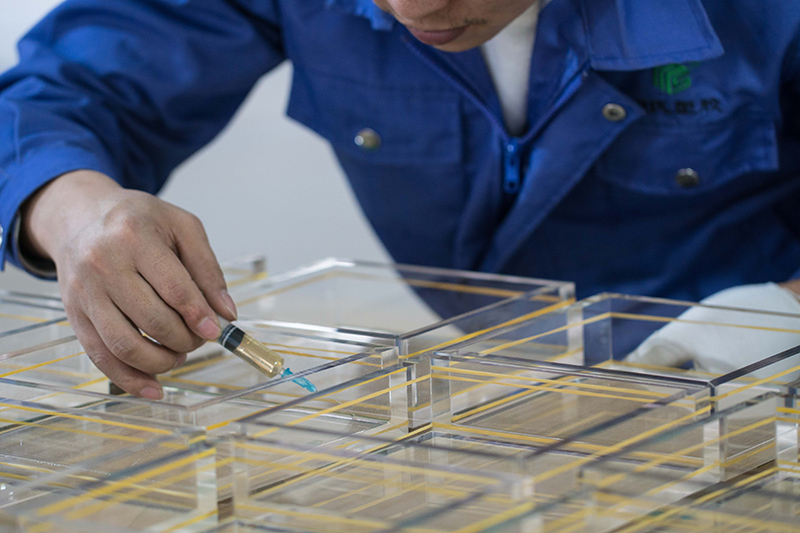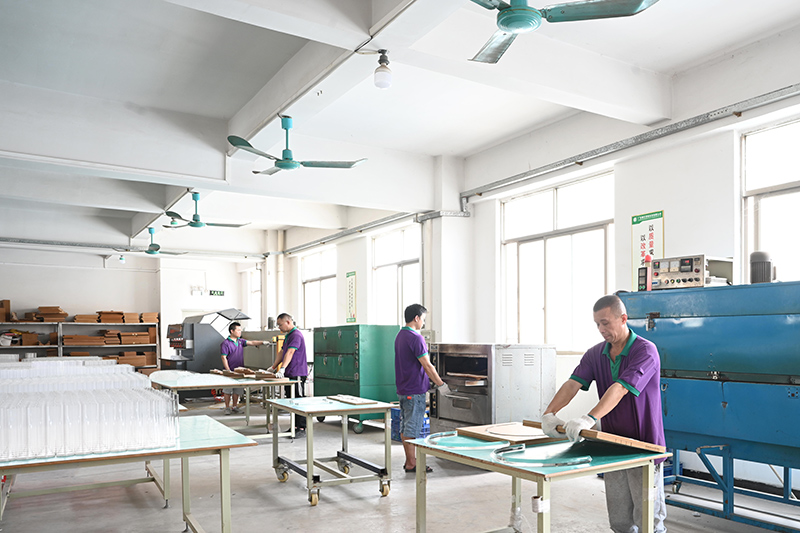 Thermoplastic bending is done using heated machines for bending and angle forming. When heat is applied, the solid material warms up and becomes malleable, allowing to make a bend. The desired bend angle is obtained using a mold.
Drilling and Threading are a machining technique that allows to create a hole and thread in a acrylic part. Depending on your project and its design, the hole and thread can go all through the acrylic material or not.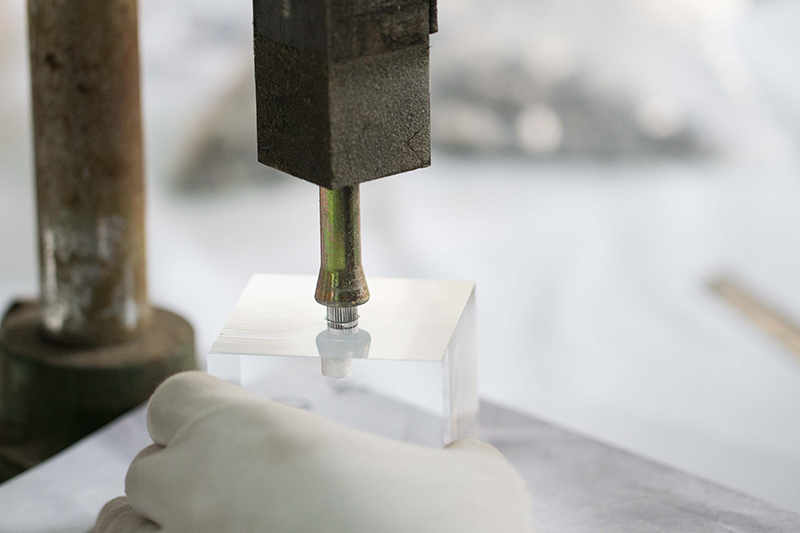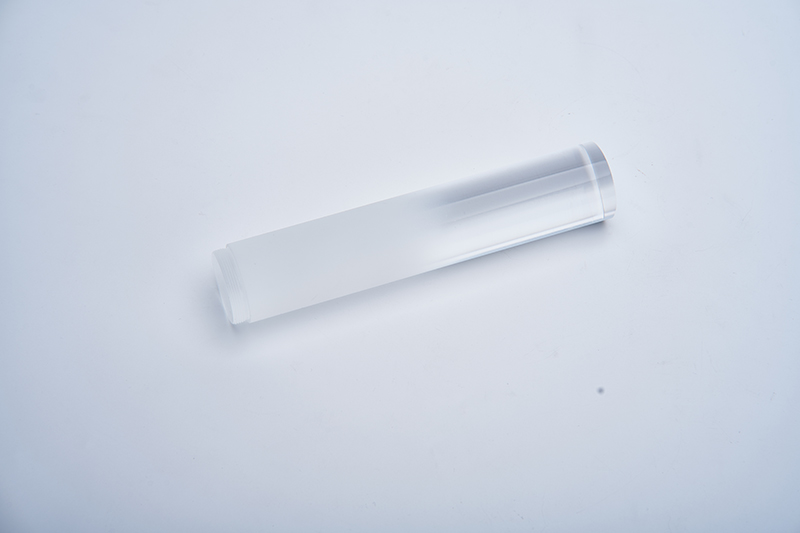 Sandblasting is a treatment technique, which is based on blasting of small particles of abrasive onto the material surface. The sandblasting makes the products with frosted surface and more better diffuser effect.