As we all known, ISO 9001:2015 is an international standard dedicated to Quality Management Systems (QMS). The QMS is the aggregate of all the processes, resources, assets, and cultural values that support the goal of customer satisfaction and organizational efficiency. Mingshi looking to provide products and services that consistently meet the requirements and expectations of customers in the most efficient manner possible.
In order to improve the quality of Mingshi's products, services and consistently meet our customers' expectations, all management staff of Mingshi's studied ISO9001:2015 again today.
In this training, Mingshi's management team briefly review the content of management system standards, which includes ten chapters: (1) Scope, (2) Normative references, (3) Terms and definitions, (4) Context of the organization, (5) Leadership, (6) Planning, (7) Support, (8) Operation, (9) Performance and evaluation, (10) Improvement.
Among them, the Mingshi team training focus on the content of PDCA. First of all, Plan-Do-Check-Act (PDCA) is a process approach that manages processes and systems to create a cycle of continuous improvement. It considers the QMS as an entire system and provides systematic management of the QMS from planning and implementation through to checks and improvement. If the PDCA standard is implemented in our management system, it will help Mingshi achieve better customer satisfaction and, consequently, to improve customer confidence in the Mingshi's products and services.
Through the training, each management staff study earnestly, during the meeting constantly ask questions, discuss, jointly provide improvement methods and measures. This training made everyone have a deeper understanding of ISO9001:2015, and also laid a foundation for future improvement. In the future, we will be committed to providing customers with better products and services, and we also firmly believe that there will be more and more customers think it is correct to choose Mingshi.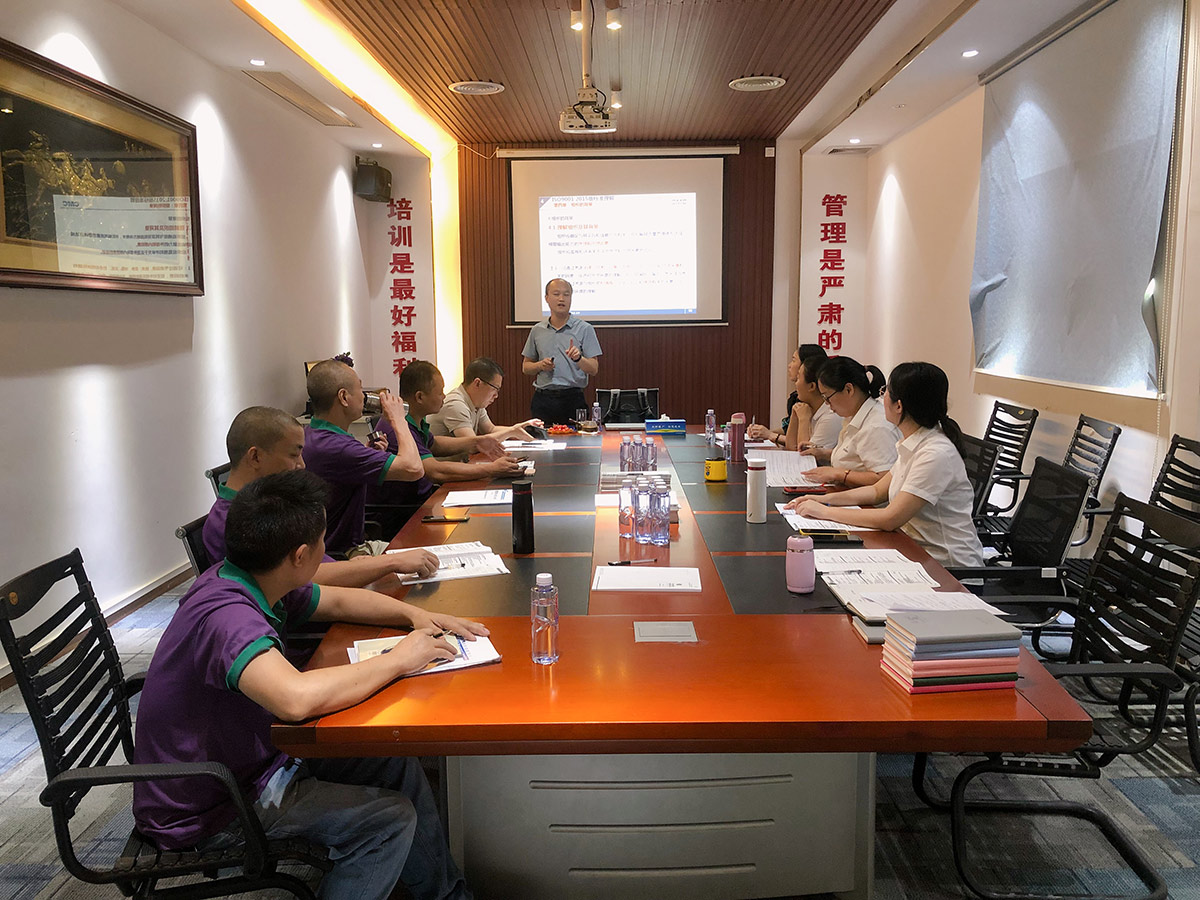 ---
Post time: May-25-2022